Jason Gray
Awesome concert:
Dashing between the raindrops, along with 460 or so others, we made our way to the tabernacle at LVCM to be blest by the words and music of Jason Gray.
We heard songs off the charts and songs that have yet to be recorded. Here's some scenes from the concert: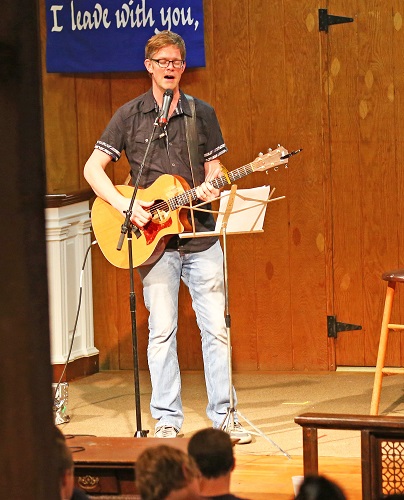 More pictures from the Jason Gray concert LVCM, 2013
More About Jason:
Jason Gray's new song "Good To Be Alive" is a great reminder to not take life for granted, and live like each day is your last!
At his very core, the Minnesota native's songwriting has always emphasized how "strength is the new weakness," somethin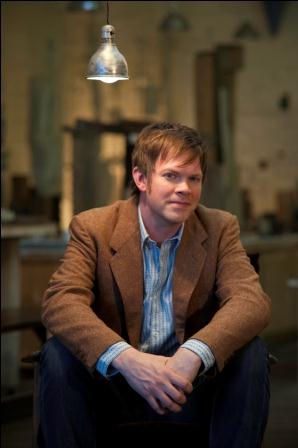 g he learned from suffering as a chronic stutter in the past. As a result of revealing who he really is and what God has done in his life, in a vulnerable, transparent fashion, Jason has gained a faithful following who relate to his common reflections on God's goodness and grace.
"When I'm willing to work out of my weakness, there are more chances for God to show up and for the unexpected to happen," Jason explains. "My strengths-which are really quite modest-are limited to me, but with my weaknesses the possibilities are boundless."As much as Jason loves making music, it's the Message that ultimately matters the most.
"There is constant pressure in our entertainment-oriented culture to be amazing and impressive," Jason says, "We have to wow audiences with gimmicks and get on the charts. I wrestle against that because it can be a heart killer and completely irrelevant to God's calling in my life. I'd rather be real than impressive."
Another facet of ministry that Jason has particularly enjoyed is teaming up with World Vision on behalf of AIDS orphans. "We hear a lot of talk about 'authenticity' and 'worship' in western Christianity," Jason shares. "And more and more I'm convinced that if our worship doesn't include serving Jesus in 'the least of these,' then it falls short of the authentic ideal that we talk so much about. I'm incredibly grateful for the opportunity to partner with World Vision. The chance to actively serve the poorest of the poor has infused my life and work with meaning, purpose and a better understanding of who Jesus is and who He asks me to be."
Jason will present a concert at LVCM on Friday, July 12 at 7:00 PM. July 12 is Missions day at LVCM. Our emphasis will be Christian Radio.
To view some of the participants & events:
Ryan & Friends Jim & Wendy Men & Children's Outing Peace Keepers Night
Blessed by Fanny Seasons John Shuey Kerry Shuey Team Impact