Our History

Campmeeting Facts: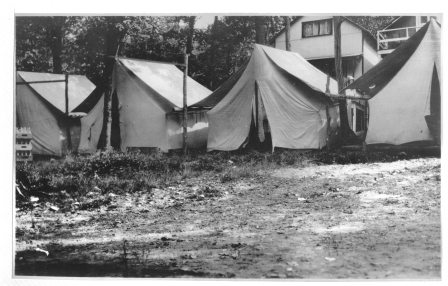 · The fervor of God's Spirit swept the nation in the 1800s giving birth to numerous Campmeetings (including Lykens Valley Campmeeting).
· Early campmeeting services included 10 to 20 preachers of different denominations who would preach day and night for four or five days.
· People came by the thousands on foot, on horseback, by carriage or wagon and via the railroad.
· There is evidence that the Lykens Valley Campmeeting Association began as early as 1892. Originally, services were held in August at "Bickel's Grove," about 1 ˝ miles away from the present site.
· Tents were used for attendees to stay overnight. On at least one occasion, every one was drenched by a storm.
· The East German Conference of the United Brethren in Christ sanctioned the establishment of LVCM in 1894 with the prime motive to be for "The glory of God and the salvation of all men." Over the years, the campmeeting has had affiliation with the United Brethren, Evangelical United Brethren and United Methodist Churches.
To learn more click: History #2 Trivia

Welcome About Us LVCM