David Meece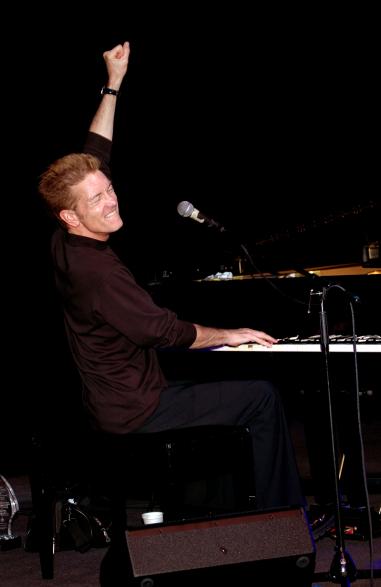 LVCM campers and guests were thrilled to see, hear and meet David Meece. We experienced a wonderful worship experience with inspiring music and testimony. David is talented, funny & personable -- a real treat! David visited with a number of campers, posed for pictures and spoke to the Youth and friends at Saturday evening's Awesome God Youth Talent Night program. To enjoy memories from the concert and David's visit click here.

Much of David Meece's musical success can be credited to his widespread appeal. Collectively his albums have sold in
the millions worldwide.
Fans range from preteens to retirees, with musical tastes that vary from classical to pop. His ability to connect with
a broad public is rooted in his childhood: He trained as a classical pianist, but he grew up listening to Top 40 Radio.
The result is evident on each of his thirteen titles recorded since 1976. Come and be blessed by his dynamic music,
hilarious comedy and deep truths discovered in his lifetime experiences. A concert you will never forget.

View the video below for a sample of David's story & music.

Lykens Valley Campmeeting (Camp St., Elizabethville)
Friday, July 13, 2012
7:00 PM